14. FLAMENCO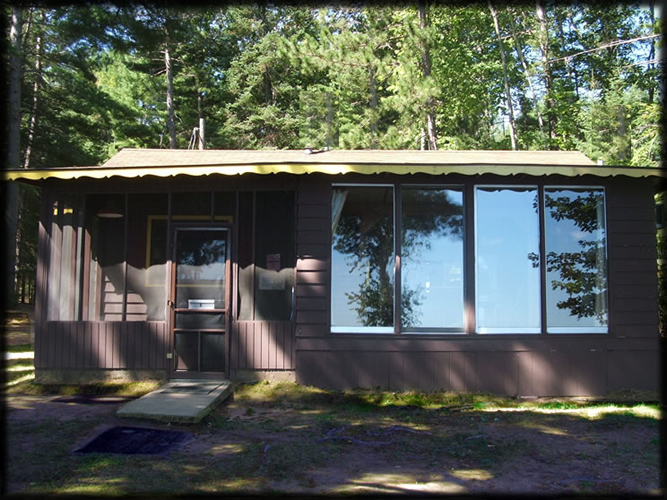 Very private 2 bedroom, Bedroom #1 has a queen size bed, bedroom #2 has 2 singles and 2 sleep lounges in living room. A/C, Fireplace; Gleaming knotty pine throughout. This home is situated right on the water and 12 ft. of windows from the ceiling to floor overlook the lake. Screen porch. Good fishing right off private Pier. This is a popular retreat and the view is simply beautiful!
NOTE: #14 and #15 share 1 1/2 acres. There is a large "Kiddy Play area" located
between the two. It is completely enclosed with a fence so Mom doesn't have to
worry. This arrangement is ideal for 2 families vacationing together. Each is
private from the other, yet the area is ideal for getting together and is
private from all else.